Welcome to the all new Cayman Club website and blog.   This is my first post on this site to set something up, feel free to reply or create your own.   While we are not trying to create a forum (Planet-9 is good for that!) we do want to have a way for club members to share information with other members and posting to this Blog is one way to do that.
I'm going to try to include a picture with this post…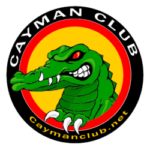 our club logo – Available as a Window Decal!